Please note that you must have Simple Calendar 3.1.0+ installed to run the FullCalendar Add-on.
To get started with the FullCalendar add-on you will first want to select the new calendar option of FullCalendar.

You will also have some additional options that become available. You can see all the new options available under the appearance tab. Some of the options you may be familiar with from the default calendar grid view.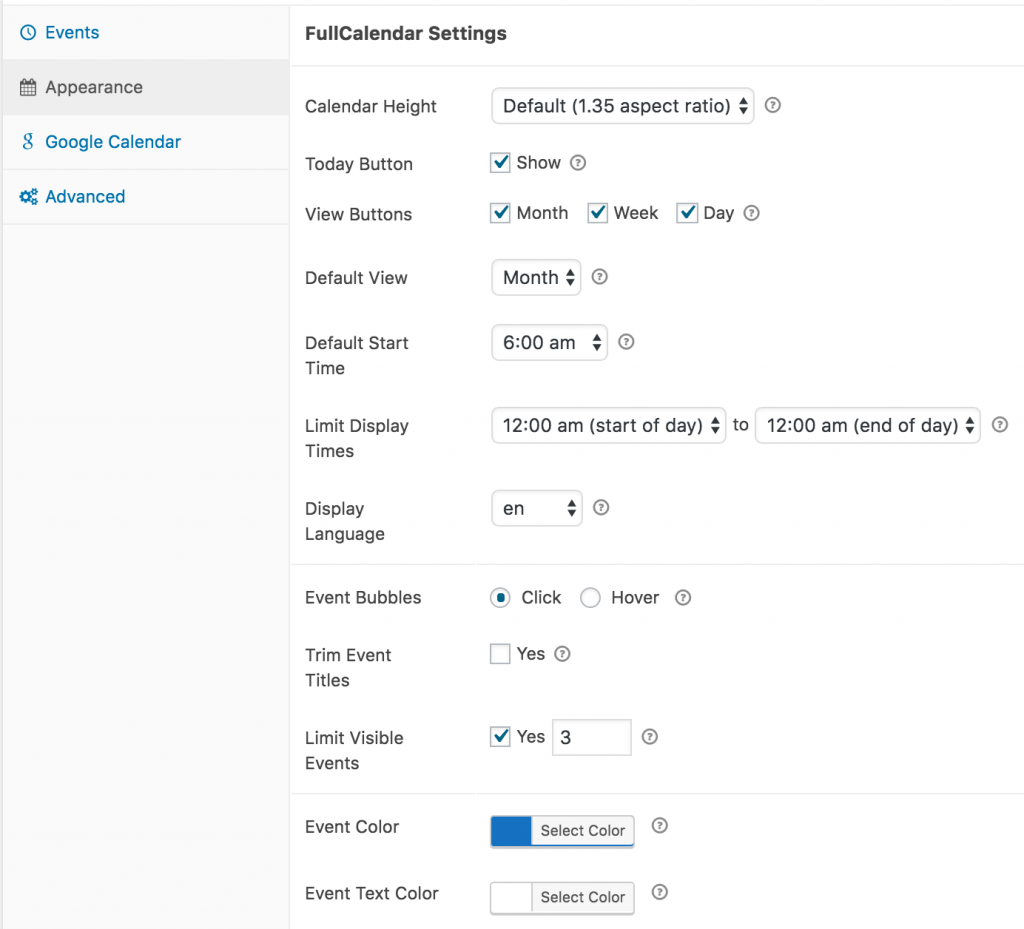 | Setting | Description |
| --- | --- |
| Calendar Height | Sets the height of the calendar on the page. |
| Today Button | Show or hide the today button. |
| Default View | Sets the default view that is displayed when the calendar is first loaded. |
| View Buttons | Determines which of the different view buttons to show. |
| Default Start Time | The time of day to scroll to at top of view when the calendar is first loaded. Week and day views only. Default is 6:00 am. |
| Limit Display Times | Part of day to limit times displayed to. Week and day views only. Default is entire day. |
| Display Language | Language (locale) to set calendar display to. |
| Event Bubbles | Behavior that will trigger the tooltip popups. |
| Trim event titles | Limits the event titles to a specified number of characters. |
| Limit visible events | Limits how many events will show on each day. |
| Event Color | The color of the event background. |
| Event Text Color | The color of the event text. |